"Marie Antoinette" Booed at Cannes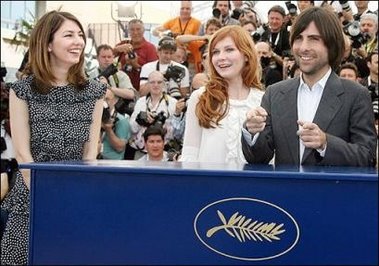 Uh-oh...
Following a screening of Sofia Coppola's new film,
Marie Antoinette
at the Cannes Film Festival today, the audience reacted with boos and snickers.
And this from the sycophantic, artsy crowd!
The lavish costume drama examines the life of the 18th century French teen ruler played by Kirsten Dunst, and her husband, Louis XVI, played by Jason Schwartzman.
After her intoxicating
Lost in Translation
, I'd watch anything Coppola directs.
But now I'm a tad bit concerned...